It's 44 degrees out. In New Jersey, in February, that might as well be summer.
Winter has been plagued by snowstorm after snowstorm. Seriously...anytime we get any meltage, there's a new dusting of snow the next morning. We've blown through an entire snow shovel over here at the Casa de Fischer.
Today, the sun is out and the sky is blue. Even though I've been trying not to complain about the weather--especially on Facebook, the hub of negativity--I must admit I'm excited. There are mild temps predicted all week...by mild, I mean in the 40s. The 40s is my new 70s...at least until it hits 60. I have some work to do today but I'm kind of feeling a trip to the beach. And by that, I mean pull up in your car, stand on a dune walk-over and take in the sights for about five minutes until my cold-related hives kick in and I start to itch.
I haven't made many winter beach trips this season or last season...the beach feels like a distant memory. Most of the walk-overs were destroyed in Hurricane Sandy. While our house was fine, everything nearby was destroyed. (We live about five minutes to the beach.) All the places that used to be solace are still destroyed. Houses are still mangled. Some areas have rebuilt, but my beach (Mantoloking) is still wrecked.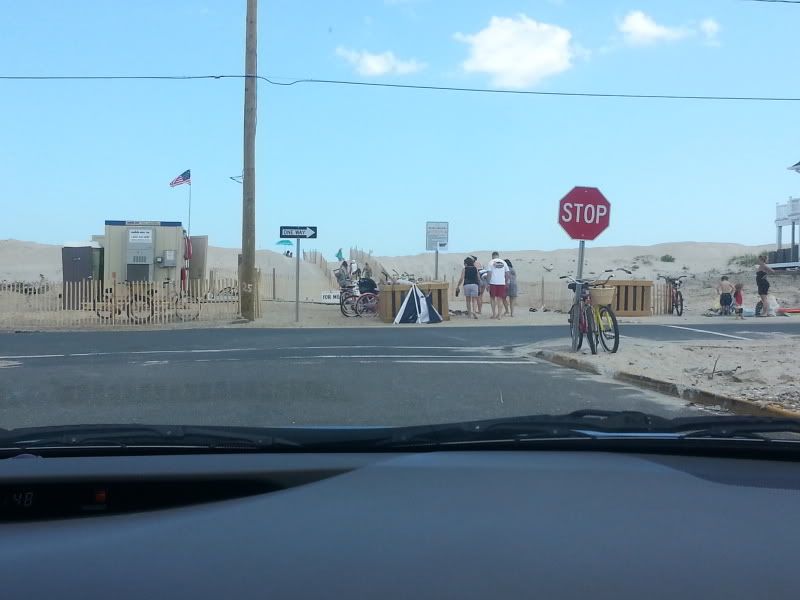 All that sand used to be houses next to each other. There are no more wooden walk-overs...just a mountain where a dune used to be. Summer, 2013
Each year around this time, I'm always eager to get to the beach. Last spring you literally couldn't get near it because of all the storm response. This year, I know I can get back there, but I'm kind of not looking forward to seeing the beach still in disrepair. Maybe I need to purchase a new badge this year in another town a little north, just so I don't have to see the crumbled houses.
But seeing the beach, no matter what the coast looks like, will still be lovely. And I hope to do that today.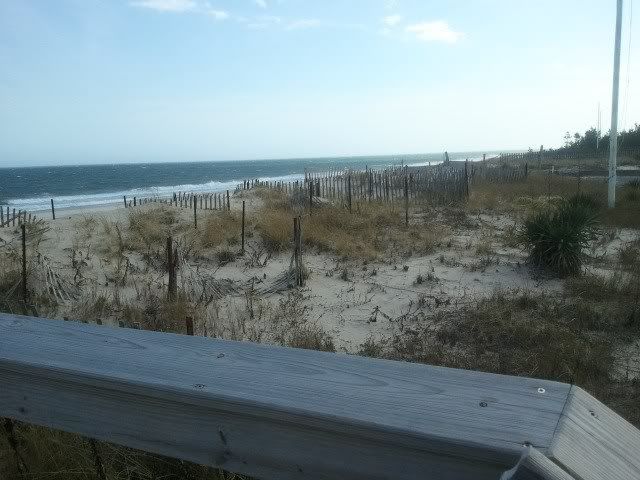 View from a walk-over, Summer 2012